Download the opening address speech here
Download the closing remarks here
In November 2019, President Cyril Ramaphosa addressed delegates at the second South Africa Investment Conference. With the commitments made at the event, the ANC government has now raised a total of R663 billion towards our goal of attracting R1.2 trillion in foreign and domestic investment over 5 years.
Find out what government is doing to raise the capital we need to transform our economy, create jobs and bring us closer to the South Africa we want.
---
It is my great privilege to warmly welcome you all to the 2019 South Africa Investment Conference … It is pleasing to see that investors continue to consider South Africa as a country with much to offer and a viable and profitable investment destination.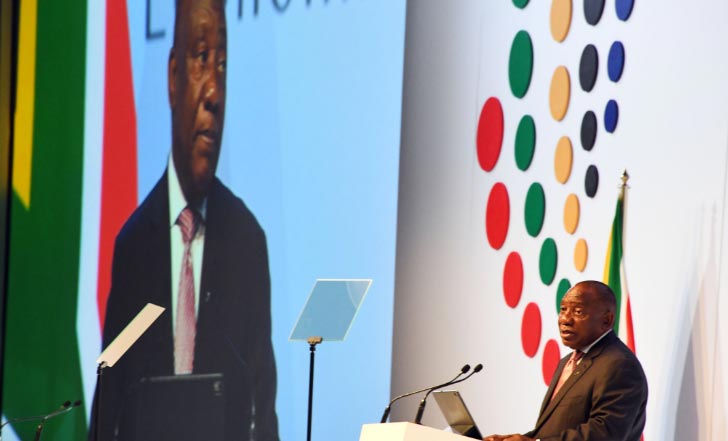 The second SA Investment Conference
It is now exactly year since the inaugural South Africa Investment Conference, where local and international investors responded to our call and stood on this platform to make investment announcements totalling nearly R300 billion.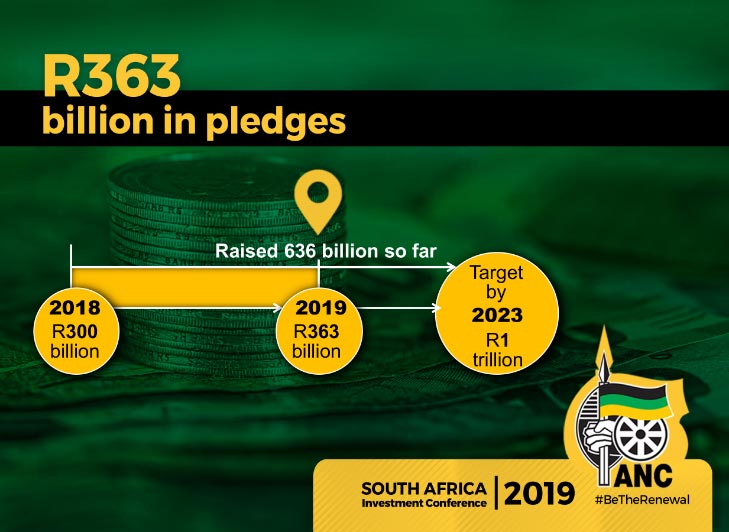 Of the 31 projects announced last year eight projects have been realised and completed.
Seventeen are in construction or at implementation stage.
In total, this represents R238 billion of the investments that were announced last year.
We have embarked on a path that is illuminated by policy consistency and regulatory certainty, fiscal responsibility, and decisive interventions to stimulate economic activity.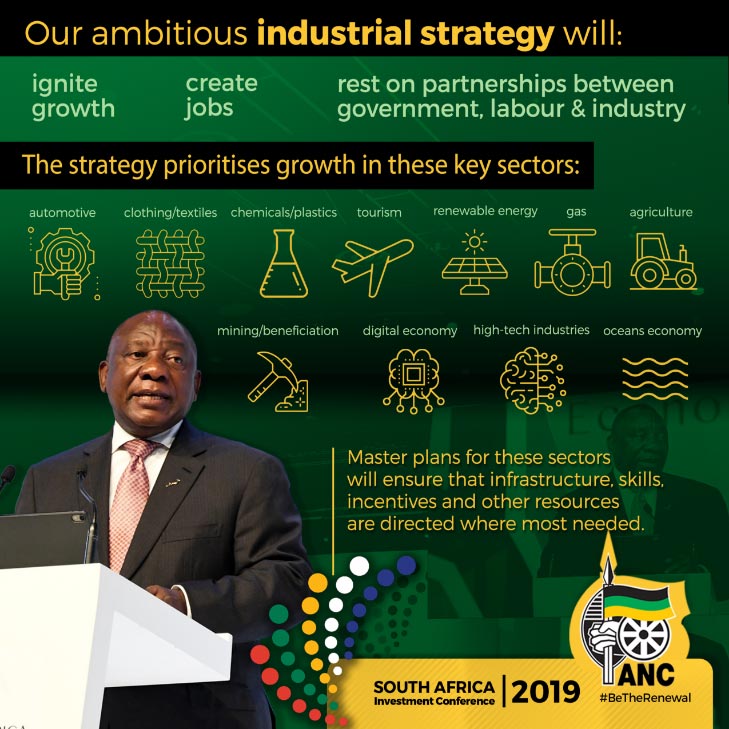 Special Economic Zones (SEZs)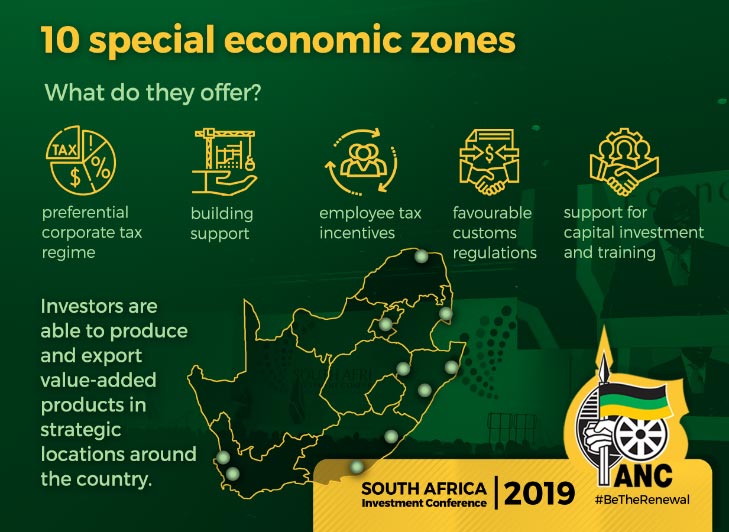 Tshwane Automotive Special Economic Zone
I was privileged to attend the launch of a new automotive special economic zone in Tshwane.
A partnership between the Department of Trade and Industry, Gauteng Provincial Government, the City of Tshwane and the Ford Motor Company of Southern Africa, this automotive SEZ underlines the value of strategic collaboration in the revival of our economy.
As a major boost to manufacturing, localisation and job creation, nine companies have already confirmed their intention to set up factories by January 2021, with some coming on-stream well before this date.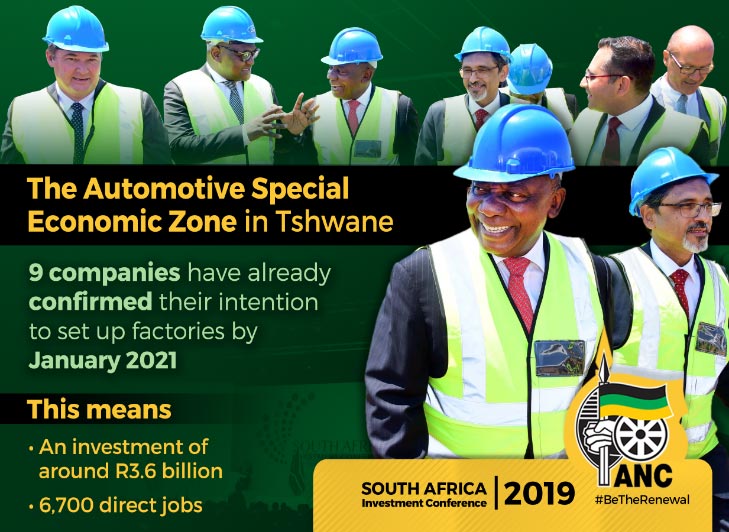 The African Continental Free Trade Area (AfCFTA)
The Continental Free Trade Area will improve access to existing markets and lead to the creation of new ones.
This treaty will unleash the manufacturing and industrial capability of the continent as companies seek to make products for the burgeoning African market, and thereby address the absurd situation that African countries do not trade with each other.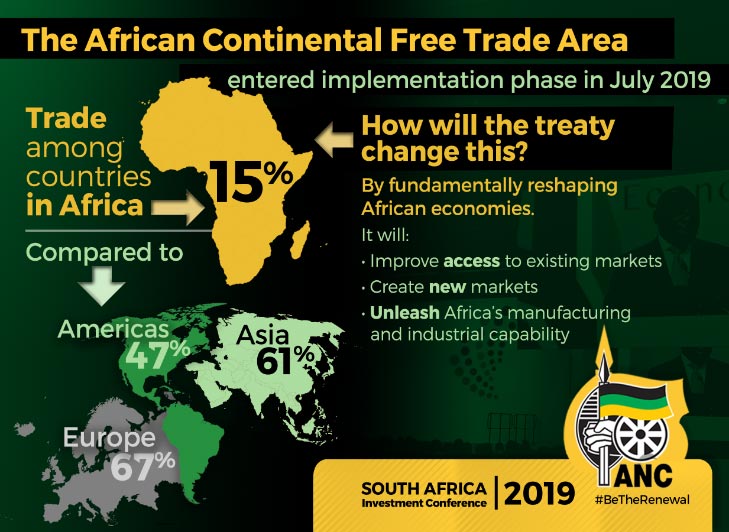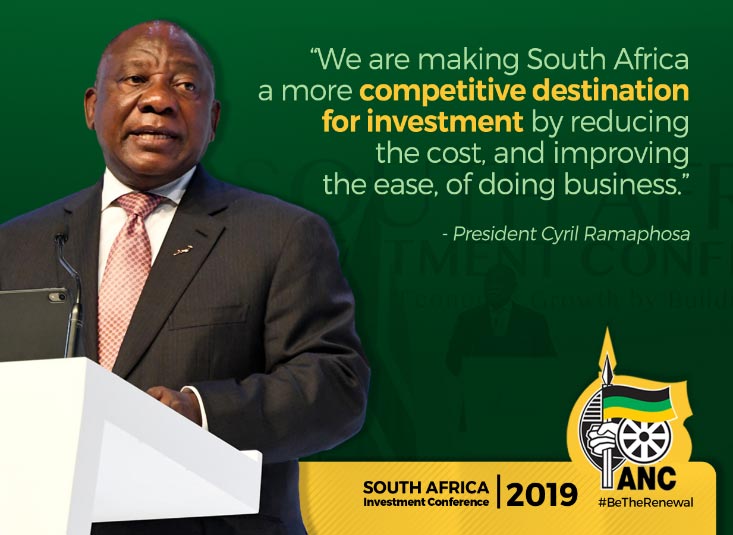 This week we launched an integrated online platform for the fast, efficient and inexpensive registration of company.
Known as Biz Portal, this online portal promises to be a game-changer.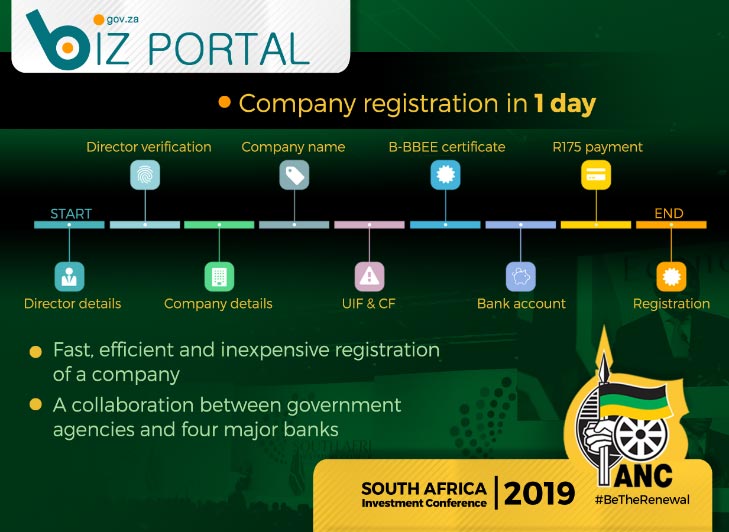 We are aiming for a registration process that can be completed in one day.
As part of attracting skilled professionals and growing tourism, we have prioritised immigration reform and changes to the visa regime.
More countries have been added to the list of visa-free nations for inward tourism, the requirements on unabridged birth certificates for young tourists have been abolished, and we are piloting a new eVisa portal later this month.
We are now working on a smart system for work permits, for scarce skills and to encourage companies to set up their African corporate headquarters in South Africa.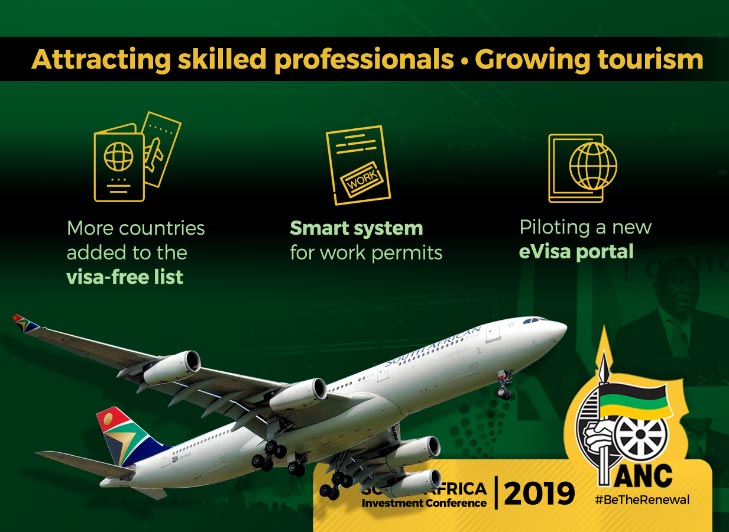 The security and sustainability of energy supply is critical for investment in our economy.
We have embarked on urgent far-reaching measures to overhaul the energy sector to ensure that it meets the needs of our economy and our people into the future.